Members Needed for New Joint IOA & CO-OP® Taskforce
By Sue Diviney, CO-OP®, IOA Board Member and Mollie Berg, CO-OP®, CO-OP® President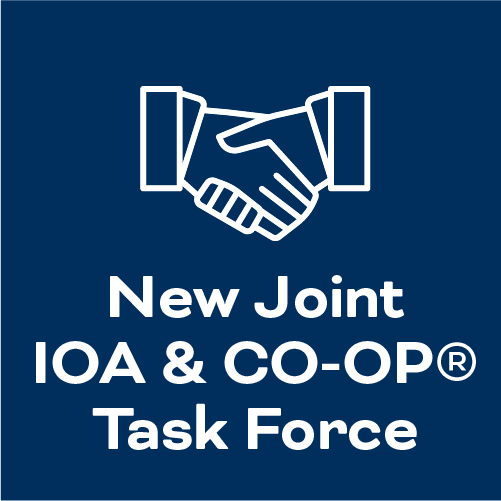 We are pleased to announce the formation of a new Joint IOA & CO-OP® Task Force that will recommend a proposal to accredit organizational ombuds programs. This will clear the way to separate program accreditation from individual certification under CO-OP®.
The goal is to create a time-limited task force that brings together a variety of critical perspectives and experiences, that may ideally include (but not be limited to) many of the following:
New practitioners (0-3 years)
Practitioners from diverse and underrepresented backgrounds
Contract Ombuds
Ombuds with experience working in multiple organizations
Ombuds who practice in regions outside the United States
Ombuds with experience in an Academic Setting
Ombuds with experience in a Corporate Setting
Ombuds with experience in a Government Setting
Practitioners with experience in ombuds system design/establishing an office
Collateral Duty Ombuds (wondered if that perspective could add value to the work)
Ombuds whose offices prevent practicing to Standards
Practitioners who applied for CO-OP® certification but have not been certified
Details
The full task force will meet monthly for 60-75 minutes with longer meetings in month two and late fall. The group will be divided into smaller teams that will meet between meetings. A great deal of work has already been started which will allow the task force to move quickly. The plan is to convene in late May to early June and complete the project by the end of 2022. The task force will be co-chaired by Sue Diviney, CO-OP®, IOA Board Member and Mollie Berg, CO-OP®, CO-OP® President.
---
How to Apply
If you would like to apply for this important project, please email IOA Executive Director Ellen Miller at [email protected] detailing the perspectives and experience you would bring to this project, a CV, or a link to your LinkedIn page no later than Wednesday, 4 May 2022.
The deadline for applications is Wednesday, 4 May 2022
---
More Information About CO-OP®
Share this post: