IOA Rebranding - Member Feedback
The Way Forward: An Informed Design
In 2018, IOA partnered with Westfourth Communications to redefine the way we communicate about IOA as an organization and the Ombuds profession as a whole. From building foundational core messaging to establishing a mission statement, values, and tagline member outreach and member feedback have served as our roadmap to modernize the IOA brand. 
Here is a recap of the rebranding timeline to date:
During this multi-year process, we conducted a comprehensive, member-driven Branding Survey to establish the emotional and associative characteristics of the IOA aspirational brand personality. It resulted in the following terms:
ESTABLISHED, NUANCED, FRIENDLY, COLLABORATIVE, RESPONSIVE, INSPIRING

These foundational keywords are driving the design of a new, modern IOA logo. As we near the final phase in the rebranding process, we are engaging members to assist in determining the final direction.
---
LOGO A: "FAMILIARITY IN A TIME OF CHANGE"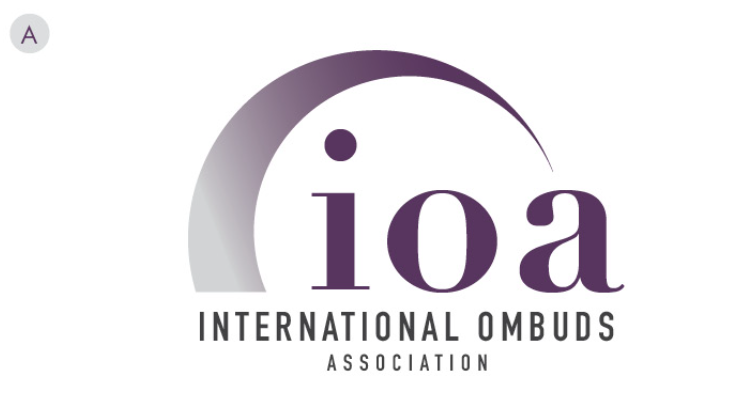 In contrast to the evolution of the ombuds role, there is a calm stability in the retention of familiar elements found in the visual legacy of the IOA brand. Drawing influence from the current logo, this option reimagines the existing IOA Swirl, refreshing and repurposing it. Positive symbolic associations of this form includes efficiency, strength, and the ability to carry enormous weight. 
---
LOGO B: "EXPLORATION. OBSERVATION"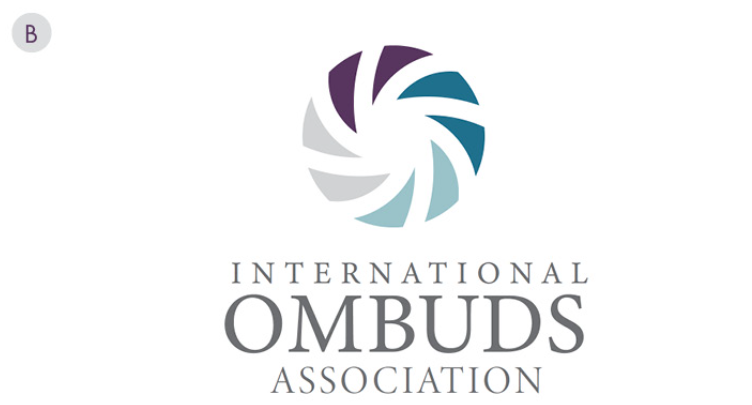 This modern direction leverages a stylized aperture to speak to the constructive problem-solving nature of the organization. An IOA that creates and sustains collaborative, empowering relationships by means of examination and focus on the things seen and unseen. The inward spiral graphic elements hint at collaboration and a culture of engagement that drives progress from the core of the organization.
---
LOGO C: "TRUSTED NAVIGATORS"
This direction positions the ombuds as "true north" pointing towards progress, serving as a fixed point in a spinning world. Underlining the role of navigator, leading members in becoming more pro-active, relevant, and driven toward the achievement of fairness, justice, equity, and inclusion among communities and organizations served.
---
Feedback Tool Is Now Closed
Thank you to everyone who submitted their thoughts on the above branding directions.
Share this post: