IOA Announces Our New Executive Director
Join Us in Welcoming Ellen Miller
By Melanie Jagneaux, JD, MBA, CO-OP®, IOA President
We are pleased to announce that after a thorough and competitive search process, the IOA Board of Directors has selected a new executive director for IOA.
Ellen Miller will be joining us as our next executive director in mid-February. Ellen comes to us with prior experience as an executive director (most recently serving as the Executive Director of the California Lawyers Foundation) and extensive experience in organizational management, program and service implementation, advocacy, stakeholder engagement, strategic planning, and organizational positioning. Ellen has deep roots in the dispute resolution field and is a trained mediator and facilitator herself. Her collaborative leadership style is already evident as she has begun meeting with IOA leadership to get to know the organization and hit the ground running in February. 
In her first couple of months, Ellen will be focusing on meeting with IOA's Board and Committee members and getting up to speed on IOA programs and initiatives. We are excited to share this news—please stay tuned to learn more about Ellen and the opportunity to meet her at the #IOA2022 Conference.
Many thanks to the IOA Executive Search Team including, Co-Chairs Lee Twyman and Willem Kweens, and members Sue Diviney, Juan Lattanzio, Marcia Gee Riley, Marcia Martinez-Helfman, and Lindsay Jennings.
Please also join me in thanking and congratulating Chuck Howard for his outstanding performance as IOA's first executive director. Starting in September 2019, Chuck provided counsel and guidance to the Board, IOA Committees and Taskforces, and individual members on a wide variety of important matters. Chuck's contributions to IOA and our profession have been truly impactful. On behalf of IOA, I thank Chuck wholeheartedly for his leadership, guidance, and support, and we extend to him our heartfelt best wishes.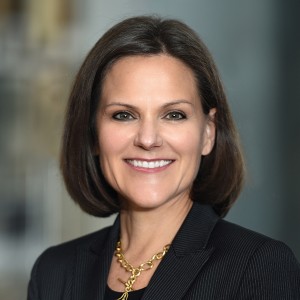 Melanie Jagneaux, JD, MBA, CO-OP®
 IOA President


---
Read More on the Topic of IOA's ED
The IOA Executive Director (ED) is the champion and public-facing representative of IOA. They are the advisor to and a leader of strategic initiatives for IOA. The ED also helps build relationships across all sectors to promote and further the strategic goals of the organization while advancing IOA's diversity, equity, inclusion, and belonging efforts and focusing on the overall growth of the organization.
Share this post: