Volunteer Spotlight: Susan Casino, Professional Development Committee
By Tiffany Chen
Eastern Michigan University, Volunteer Coordination Committee
The IOA has always been a passion and volunteer-driven organization. The Volunteer Coordination Committee, and IOA, like to recognize the efforts of our volunteers because without them we wouldn't exist. It is through our collective efforts that our organization has been able to develop and grow to what it is right now and more importantly what it will become in the future.
This Spotlight Post is designed to recognize IOA volunteers as well as the wonderful training and webinar offerings that have been made available to both IOA members and non-members, through the efforts of the Professional Development Committee (PDC).
In this edition of Spotlight, we would like to introduce you to Susan Casino, current Chair of the PDC.   
---
Susan Casino, Professional Development Committee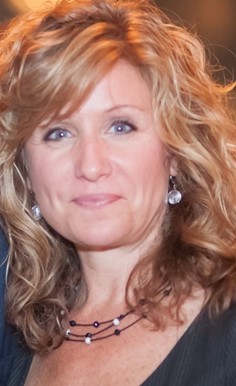 What is the Professional Development Committee?
The Professional Development Committee is responsible for developing and providing coursework that supports the mission of IOA and the training and development needs of IOA members.
About
Susan has been Chair of the PDC since 2016 and a member for several years prior to this role. She currently works as a contract ombudsman for the United Nations, World Food Program (WFP). She's been working as an ombudsperson since 2006, when she established the Ombuds Office for Apollo Education Group.
Inspirations as a Volunteer
I joined the Professional Development Committee after one of my Foundations facilitators encouraged me to join and offer a fresh perspective given my training background. Professional development and training have been a passion for me for years and I hoped I might have something to offer to support the association. I feel like it's important to give back, especially in a volunteer-run association like ours. The ombuds world is small and we have a lot of work to do to ensure this role becomes an embedded part of many more organizations. For us to stay relevant and thriving we need "all hands on deck." What I enjoy the most about the volunteer work I do is helping to ensure IOA has solid training for members to gain the skills and information they need to improve or enhance their skills and ultimately make a true difference in their organizations. One of our biggest goals right now is to – despite the world pandemic- make training available to folks who want and need it. We've recently contracted with Springboard International to help us modify the current Foundations course for a virtual platform. Since we'll be going online with this course and hopefully several others, it's more important than ever to expand our volunteer base. We need more PDC members and more Foundations and Core Course facilitators.
Achievements
Some PDC achievements in the last few years that I'm honored to have been a part of are the several protocols we've established. Because we volunteer move on, it becomes critical to attempt to memorialize committee processes so that when there's turnover, time isn't wasted reinventing the wheel. Some of the more significant protocols have been core course development (including a developer stipend); trainings offered in non-US territories and publicizing how members can become trainers for IOA content.  
Advice to Prospective Volunteers
I'd strongly encourage folks to just give me a call, a call is not a commitment! Joining the PDC or any committee you may have interest in, is a fantastic way to network. The primary reason people attend the annual conference is to network. If you want to keep those connections alive throughout the year, join a committee. You'll work side by side toward with people who have the same passion for this profession and that can be extremely invigorating. A volunteer term is only 3 years, but if you can only volunteer for 1 or 2, that would work as well!
Fun facts: What advice would you give to aspiring and/or current ombuds?
To look at the other skill sets required to do this job well. There is no degree program for this profession. Just getting an ombuds position, does not mean you've arrived. There's so much more to this role. Being able to facilitate conversations effectively, developing higher EQ, etc. are all required skills. Whether you're in an ombuds role or aspiring for one, we should all be regularly exploring training and tools to improve our practice. This is one of the few positions that require folks to dig deep into who they are, find blind spots, admit weaknesses and biases, and constantly be on a path of self-assessment and evolution. We can't do great work in this position if we can't do conflict in our own life.
Interested in Volunteering?
Share this post: